Recent Safe Climate Transport Campaign commentary:
Opinion: Biden can, and should, do more to protect the planet.
By Dan Becker and James Gerstenzang
February 1, 2021
President Biden is restarting the fight to protect the climate. He has directed the federal government to buy only electric vehicles for its future fleet. He has frozen new oil and gas leasing on public lands and waters. And he's pledging to restore the United States' role at the center of the fight against climate change — first, by returning to the Paris climate agreement, and by committing to cut U.S. global-warming pollution to zero by 2050.
He also elevated environmental justice policies to protect low-income and minority populations from the pollution that has long fouled their communities. Where covid-19 and air pollution have collided, death rates have increased, particularly among people of color, who disproportionately live in smog-bound communities.
Following four years of the Trump administration's near-total denial of global warming, we once again have a president who understands the urgency of doing something about the climate crisis.
But two important steps remain. The first involves….
Click here to read the op-ed.
A Safe Climate for All of Us
The Safe Climate Campaign is working to solve the biggest challenge we face: Global warming. The technology exists today to protect our fragile climate by cutting our dependence on polluting fossil fuels, such as oil. We have a responsibility to our children and our communities to take sensible steps now to become good stewards of the air and climate we depend on to sustain us.
Earth's climate is regulated by the greenhouse effect. The layer of greenhouse gases in the atmosphere acts like a heat-trapping blanket around the planet by capturing some of the sun's radiation and sustaining….
To read more about Global Warming 101: Science, Sources, Solutions, and Impacts, click here.
Opinion articles by Safe Climate Campaign
President Trump's rollback on Tuesday of stringent automobile mileage and emissions standards torpedoes the biggest single step any nation has taken to fight the climate crisis. In dispensing with Obama-era rules in the name of imaginary regulatory reform, he will damage the health of the planet, our pocketbooks and even the very auto industry he thinks will benefit.
The Obama administration set the standards in 2012 to cut emissions and improve gas mileage roughly 5 percent a year from 2021 to 2025. Thirteen automakers agreed to them.
Now Mr. Trump's decision will….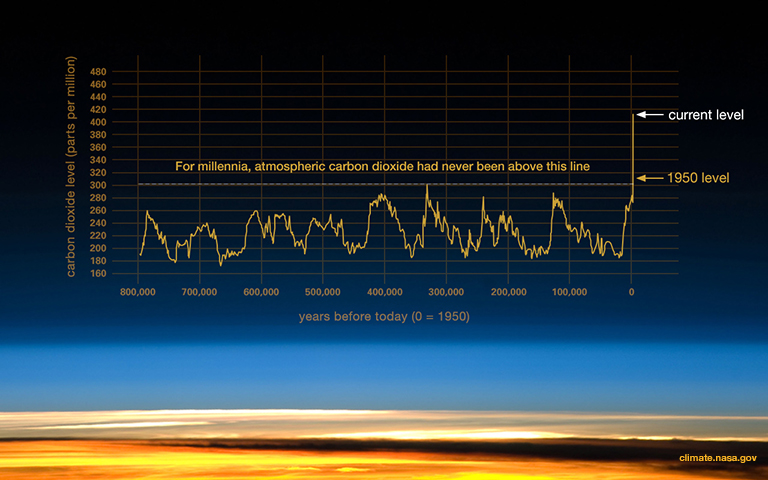 In order to keep up-to-date with the Safe Climate Campaign, follow us on social media: